ManagePLUS &
ManagePLUS Gold
for QuickBooks
Overview
Better Quantity Information
Real Cost Accounting, Real Easy
Advanced Quantity Handling
Big Benefits from "Little Things"
Report Samples
Features & Specifications
How to Try it...
How to Buy it

ManagePLUS Support Resources

Discussion Forums
Online Help System
Downloads
Get the current version...try it for FREE!

| | | |
| --- | --- | --- |
| | | Downloads |
---
---
ManagePLUS / ManagePLUS Gold Installer
Click on the
Download Now
button below, to download the installation program,
mpsetup.exe.
Then run it to installManagePLUS or ManagePLUS Gold on your computer (in free trial mode, always installs as ManagePLUS Gold).
Registered users have free upgrade privileges for at least a year. You may downloadthe ManagePLUS installer, below, atany time to update to the current version, within oneyear of purchase, and limited to updates within minor versionnumbers,such as 1.0, 1.1, 1.2...but not 2.0. A fee may be charged for major-version updates, but at a reduced price for registered users.

File: mpsetup.exe - 20 mb

(See the Recent Changes list below for the current version number.)

For QuickBooks versions:



U.S.:

Pro and Premier editions of QuickBooks 2003 and later. And Enterprise Solutions 3.0 and higher.



UK:

Pro and Premier editions of QuickBooks 2004 and later.



Canadian:

Pro and Premier editions of QuickBooks 2004 and later.



Australian:

Not yet supported...to be added at a later date.

Operating systems: Windows XP and later versions, including Vista, Windows 2003 Server, Windows 7, Windows 8.

System requirements: Same computer requirements as for QuickBooks, plus 20 MB disk space for ManagePLUS files.
Recent changes...

Version
Date
Changes/Comments
3.2.3.06
2016.6.30

Updated the security certificate to Microsoft's new SHA-256 standard.

3.2.3.05
2015.12.12

Fixed a problem which occurred when starting ManagePLUS if it had previously been closed in a minimized state (i.e., minimized to the Windows taskbar). Fixed an annoyance: ManagePLUS provided too many warnings when refreshing transactions if any lists (i.e., the Chart of Accounts) were out of date.

3.2.3.02
2015.02.14

Fixed a numeric precision problem which could cause under- or over-allocation of amounts when based on a large management quantity value. Fixed a Transactions tab sorting problem: when sorted by Class, displayed data could be different from the actual transaction records in the underling database. Minor speed enhancement for sorting and record display in the Transactions tab.

3.2.2.18
2015.01.17

"Bullet-proofed" ManagePLUS against receiving corrupted List data from QuickBooks. Added a minor speed/efficiency enhancement for sending of allocation transactions to QuickBooks.

3.2.2.16
2015.01.15

Fixed a problem which caused ManagePLUS to crash with an error when trying to change Preference settings.

3.2.2.15
2015.01.15

Minor optimizations and changes.

3.2.2.12
2014.12.31

Fixed a minor issue which affected few users.

3.2.2.11
2014.12.09

Fixed an incompatibility with Windows Aero display mode, which had caused slow window animation when opening a pop-up window. Added a Help > Folder locations menu item to make it easy to find where ManagePLUS stores data and user settings.

3.2.2.9
2013.11.03

Fixed an error which could cause ManagePLUS to crash when switching toan already-existing accounting period for which no transactions had yet been refreshed. Fixed a rare, transient error (DBISAM error 8708)which could occur as transaction refresh was ending, due to file buffers not having been flushed to disk.

3.2.2.8
2013.10.17

Fixed an error in saving allocation data, related to the error supposedly fixed in version 3.2.2.7.

3.2.2.7
2013.10.13

Fixed an error which caused allocation formula changes to not be saved in certain situations. Minor fix to transaction refresh. Minor improvement in allocation calculations to make edit windowchanges exactly match results produced by the actual calculations.

3.2.1.10
2013.08.15

Fixed an error which affected only a few users and occurred when adding a new accounting period in ManagePLUS.

3.2.1.8
2013.06.20

Fixed a transaction data refresh problem caused by earlier ManagePLUS changes which were implemented to support the Show lowest subaccount only QuickBooks preference.

3.2.0.9
2013.05.03

Fixed several problems which were due to having the Show lowest subaccount only preference set in QuickBooks, and which also affected account synchronization when the Use account numbers preference was set.

3.2.0.5
2013.03.14

Changed the Zip & Send command to write .Zip files to the Documents (My Documents) folder. Fixed a minor problem with the login window.

3.2.0.1
2013.03.06

Fixed an data synchronization error whichoccurred when accounts were deleted in the QuickBooks Chart ofAccounts and not refreshed in ManagePLUS prior to viewing transactions based on the "old" set of accounts.

3.2.0.0
2013.02.15

Added full compatibility for Windows 8.This required switching to a new license management system, so prior-version license codes will not work with this version . If your license was purchased within the prior year, email us to request a new code, free of charge. If your license is more than one year old you must purchase an upgrade, here .

3.1.4.5
2013.01.08
Fixed a rarely-encountered "divide by zero" error.
...for prior changes, see the ManagePLUS Archived Revision History page.
---
ManagePLUS User's Guide

File: manageplus_users_guide.pdf - 7.0 mb

This file contains copyrighted material,© Flagship Technologies, Inc., 1997 - 2012. All rights reserved.

Viewing this file requires Adobe Acrobat Reader, which is pre-loaded on most computers. If you are unable to view the file, go to www.adobe.com to get Acrobat Reader, which is a FREE download.
This User's Guide is simply a .PDF file version of the ManagePLUS Help system . But unlike the Help system this file is designed for printing , so it's the file you should have if you want to print out a copy of the ManagePLUS Help.
---
ManagePLUS Help System
| | |
| --- | --- |
| File: manageplus_help.chm - 5.0 mb | This file contains copyrighted material,© Flagship Technologies, Inc., 1997 - 2012. All rights reserved. |
You do not need this file if you downloaded the ManagePLUS installer above, because this is the same Help file that's included with ManagePLUS.
This file is provided for the benefit of those who don't yet haveManagePLUS but want to learn more about it. However, an easier way to view the same information is to use the online version of the ManagePLUS Help system (this link opens in its own browser window), which doesn't require you to download a file.
---
QBXMLRP2 Installer
| | |
| --- | --- |
| File: QBXMLRP2Installer.exe - 8 mb | This file was provided by Intuit (www.intuit.com), the developer of QuickBooks. Itinstalls a newer request processor (QBXMLRP2.DLL) toimprove connectivity of QuickBooks 2003 and early QuickBooks 2004 releases. |
QuickBooks 2003 and 2004 users: If you experience BeginSession errors when runningManagePLUS, close QuickBooks, download and run this file to update your QuickBooks installation, then restart QuickBooks.
---
Crop Records Example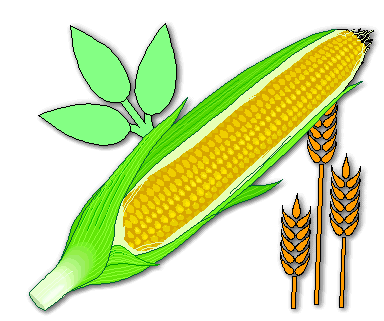 The link below lets you download the installer (croprec.exe ) for our Crop Records Example. (Click here for information about the example. ) After downloading the file, run it to install the example files on your computer.
The installer creates two files in the Documents (or MyDocuments) folder of your computer: (1) a QuickBooks company (.QBW) file youcan open in U.S. versions of QuickBooks 2003 or later, and (2) a .PDF file ofinstructions for working with the example in QuickBooks and ManagePLUS.
This example is optional. It is not provided as a part of the ManagePLUS installation .
| | |
| --- | --- |
| File: croprec.exe - 1.5 mb | Installation file for the Crop Records Example. |
---
How to Download and Save a File
Right-click on the Download Now button for the file you want to download.

Your Web browser will display a pop-up menu.
In the pop-up menu choose "Save Target As..." or "Save Link As...".

Your Web browser will display a window to let you choose where to save the downloaded file.
Choose the folder where you want to save the file, then click the Save button to start downloading.
When downloading is complete, open the downloaded file for viewing and/or printing.

Your Web browser may provide a link to the file; if so, you can clickon to open the file. Or, you may have to locate the file in Windows Explorer, etc., and double-click the file to open or run it.