Farm Credit Accounts Part I:
The Credit Card Account Type
September 12, 2017 - by Mark Wilsdorf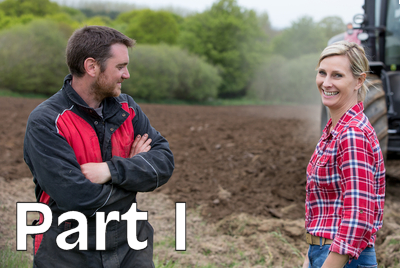 This is the first of a three-part article series exploring use of QuickBooks' Credit Card account type with agricultural credit accounts.
Several of QuickBooks' account types can be used for a wider range of accounts than their names imply. The Bank account type, for example, is not limited to being used for bank accounts. You can use it for working with any account which operates like a bank account, such as a PayPal account, or a clearing account (used for moving funds around within QuickBooks).
The Credit Card account type, likewise, is not limited to being used for what most of us think of as "credit cards"—MasterCard, VISA, American Express, etc. You can use it for any account which operates like a credit card account. A number of credit sources popular in agriculture seem to work like a credit card...but should you use the Credit Card type for them? That's a question we'll be answering in this article series.
Disclaimer
Articles and discussions on this site are representations of the author(s)' personal opinions only and are provided "as is" without any guarantee that the information they contain is accurate or that it applies to your particular situation. You assume all risk in interpreting and using the information provided. When in doubt, seek the advice of a competent professional in matters such as accounting, law, and taxes.
Copyright © 1995-2021 Flagship Technologies, Inc. All rights reserved. Contact: info@goflagship.com