Accessing QuickBooks from Anywhere, with AnyDesk
24 February, 2020 - by Mark Wilsdorf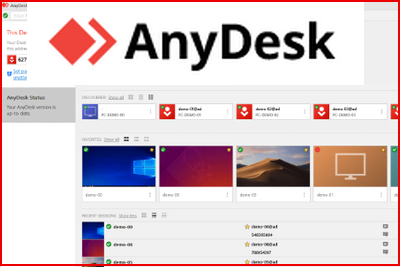 AnyDesk
is just one more application in the category many people call "remote control software"--software you can use to control another device (a PC, tablet, or smartphone) from anywhere, across an Internet connection. What is special enough about AnyDesk to merit a QBAgCenter article? Read on to find out.
I put together a couple videos for this article to show how AnyDesk works...well not videos actually, but "animated, interactive slides" created with a new software documentation tool we are testing—a better (and more fun!) way to learn than having to do a lot of reading.
The bottom line is that AnyDesk is a cheap (and for some, free) way to access QuickBooks and other desktop applications from anywhere that you have an Internet connection.
Disclaimer
Articles and discussions on this site are representations of the author(s)' personal opinions only and are provided "as is" without any guarantee that the information they contain is accurate or that it applies to your particular situation. You assume all risk in interpreting and using the information provided. When in doubt, seek the advice of a competent professional in matters such as accounting, law, and taxes.
Copyright © 1995-2021 Flagship Technologies, Inc. All rights reserved. Contact: info@goflagship.com